Parameter
Measuring Grade: Class B
Power supply: 4.5-6V 5 alkaline battery.
POS machine:
Capacity: 300,000 households
Power supply: rechargeable battery
Charging takes about one month at a time
Concentrator:
Power supply: 220V
System Structure Diagram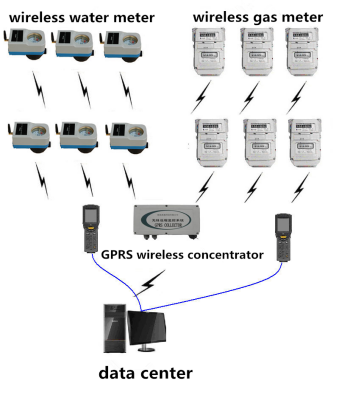 System Composition and Working Mode
The system consists of wireless gas meter, GPRS wireless concentrator, GPRS Handbook and data center (computer and management software).
System mode: dividing control valve and uncontrolled valve.
Working modes are as follows: